---
KEYNOTE 2: Matteo Magnani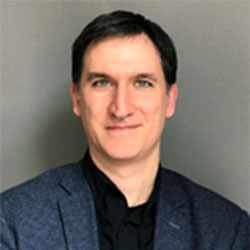 Thursday, october 15, 9:30 – 10:30
Matteo Magnani is associate professor at the Department of Information Technology, Uppsala University, where he directs the Uppsala Information Laboratory (http://infolab.it.uu.se) and the International Master's Programme in Data Science. His current research lies at the intersection between Data Mining, Social Network Analysis and Network Science, and is aimed at developing models, algorithms, methodologies and software to analyse human-generated (online) data. During the last ten years he has contributed to the field of multilayer networks, and his results in this field are described in his book "Multilayer social networks", in several peer-reviewed publications, and implemented in the multinet software library (http://multilayer.it.uu.se/software.html).

Title: Multilayer networks meet data engineering: from property graphs to online information networks.
The analysis of complex online information requires the availability of rich data representation models and data analysis algorithms, for example multilayer networks and multilayer network clustering algorithms. At the same time, data analysis processes often require the ability to store "raw" data not yet prepared to perform a specific type of analysis and the capability to efficiently transform (or query) the raw data. This is for example important when performing interactive and visual data analysis, where several data dimensions, data subsets and aggregations have to be computed dynamically to explore different views over the data. In this talk I will present an extension of the multilayer network model providing data manipulation functionality. This extension is based on the concept of data cube, often used in data warehousing and data mining. I will conclude the presentation showing how to express a process to identify online conversations about specific topics in social media as a combination of cubes and cube operators.
Video